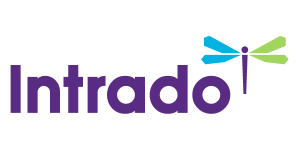 Alberta's Trial-Level Court Receives New Name
/EIN News/ -- EDMONTON, Alberta, April 01, 2023 (GLOBE NEWSWIRE) -- Alberta's busiest Court will be known by a new name as of April 1, 2023.

The Alberta Court of Justice – previously known as the Provincial Court of Alberta – has been given the new name to more accurately reflect the Court's independence and responsibilities. As part of the overall change, those presiding over matters in the court will see their official titles changed from 'judge' to 'justice.'
"Over the past five decades, Alberta's front-line, trial-level court has grown in size and complexity, and has evolved to meet the changing needs of the province and its people. We have requested this new name to reflect that growth and that evolution," Chief Justice of the Alberta Court of Justice Derek Redman said. "The name Alberta Court of Justice more clearly communicates the nature, purpose, and independence of our work on behalf of Albertans."
During the initial transition phase, documents that use the outdated name and terminology will still be considered to be valid, and previous versions of court forms will be accepted. Temporary signs to reflect the new name will be put in place over the next two weeks, while more permanent signage will be rolled out at the same time as that of the Court of King's Bench.
The Alberta Court of Justice is the busiest court in the province, with all criminal matters beginning and over 97 per cent ending at the Provincial Court level. Every year, more than 500,000 people interact with the Alberta Court of Justice in some way, either as a witness, as a lawyer, as a defendant, or as a plaintiff.
For more information, contact:
Olav Rokne
Senior Communication Advisor
Alberta Court of Justice
olav.rokne@albertacourts.ca
780-203-3490


Powered by


EIN Presswire does not exercise editorial control over third-party content provided, uploaded, published, or distributed by users of EIN Presswire. We are a distributor, not a publisher, of 3rd party content. Such content may contain the views, opinions, statements, offers, and other material of the respective users, suppliers, participants, or authors.
Submit your press release